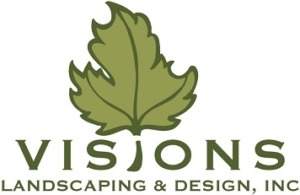 At Visions Landscaping & Design we specialize in the design and installation of residential and light commercial landscape projects.
We strive to develop projects that are functional, attractive, and in tune with both the needs of our clients and the surrounding environments.
Landscape Installation
Landscape Design & Concept Drawings
Irrigation/Sprinkler Design & Installation
Low-Voltage Lighting Systems
Interlocking Paving Stone Installation
Flagstone, Brick & Concrete Paving
Decks, Arbors & Fences
Custom Outdoor BBQs & Fire Pits
Water Features
Custom Iron Work
Retaining Walls
Grading, Drainage & Rain Catchment
Comprehensive Soil Preparation
Landscape Clean-up & Debris Removal
Renovation, Repair & Maintenance
From custom fire pits to redwood decks and water features, Visions Landscaping & Design has 16 years of experience creating exactly the landscapes our customers envision.
Custom Pool Deck, Seatwall & Retaining Wall
Tim Weiland
Visions Landscaping & Design is committed to complete customer satisfaction.

"What I loved about Tim is that he has an eye for design, so I didn't need to hire a separate designer to come up with a plan. Visions is also a one stop shop in that they can handle everything. Tim had the plan in his head and together we put it to paper."
"Tim takes a very collaborative approach and I felt like he really listened to my goals and executed on them beautifully. Unlike the other landscape contractors I had met with, Visions Landscaping was totally transparent with its invoicing. Tim presented me with a budget that had line items for every planned element with a specific cost associated and it was very close to where I wanted my budget to be."
"Tim's on-site team simply can't be beat. Martin and Augustine were excellent and were flexible with changes I made on the fly. Boy do they work hard! After the project was complete, Martin stopped by to check on all the new planting. I would 100% recommend this business to others. Tim and his team can't be beat!"
"Holy Moly! I think I may like our garden the most when it's raining. It's heaven!!!!"